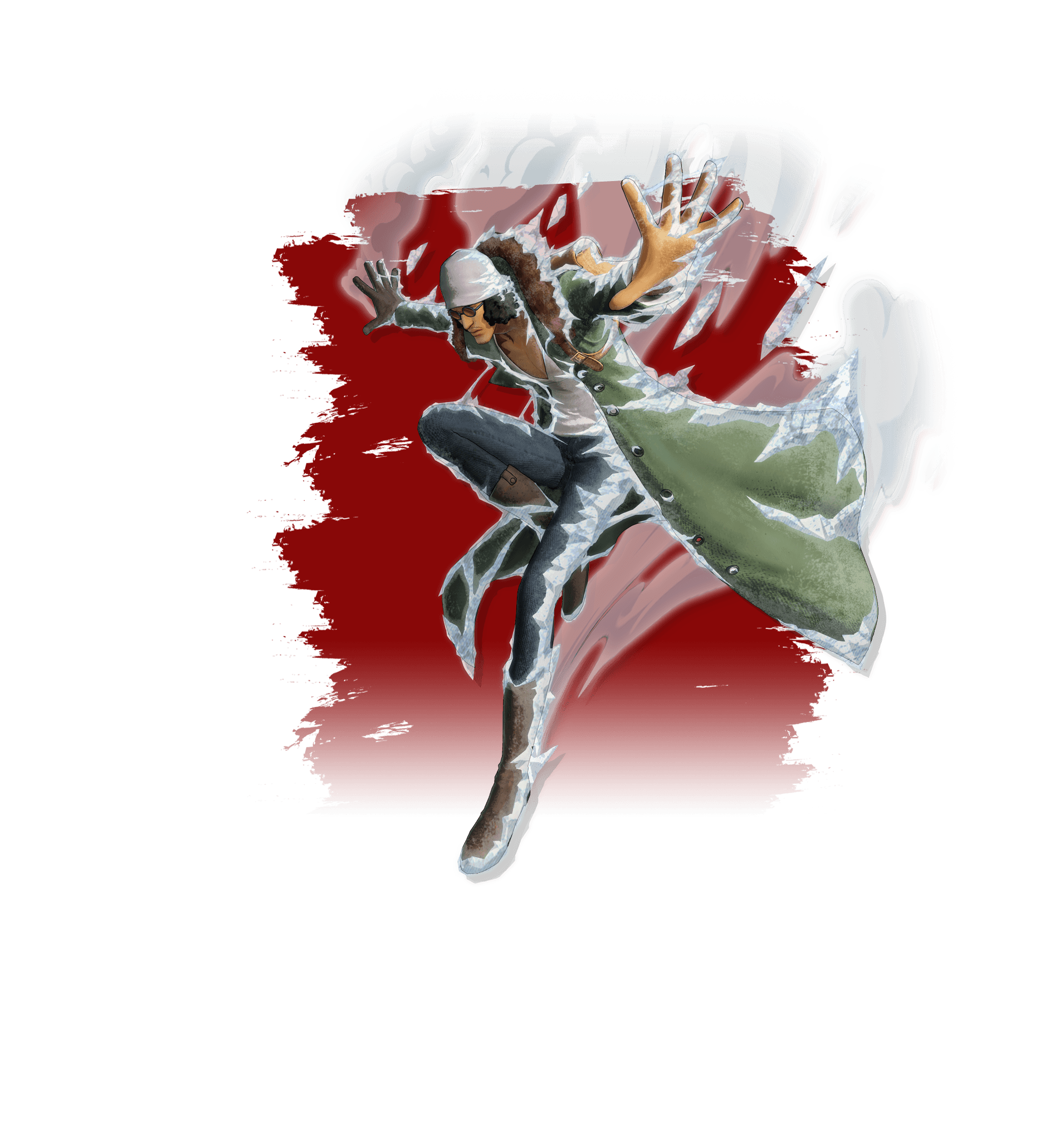 KUZAN
(AOKIJI)
KUZAN(AOKIJI)Action type:Technique
A former Navy HQ Admiral, his real name is Kuzan. A power user who ate the Chilly-Chilly Fruit, he can freeze things around him. He can also turn his own body into ice, and reform himself even if shattered. After Sengoku quit as Fleet Admiral, Aokiji and Akainu fought to decide the successor to the post. Aokiji was defeated, and left the Navy. What he has been doing since then is unknown.
Action
Action type:Technique
Kuzan is able to freeze enemies with the Chilly-Chilly Fruit's powers. He relentlessly pulverizes his frozen enemies using or aerial, dealing punishing amounts of damage.
PLAYABLE
DLC