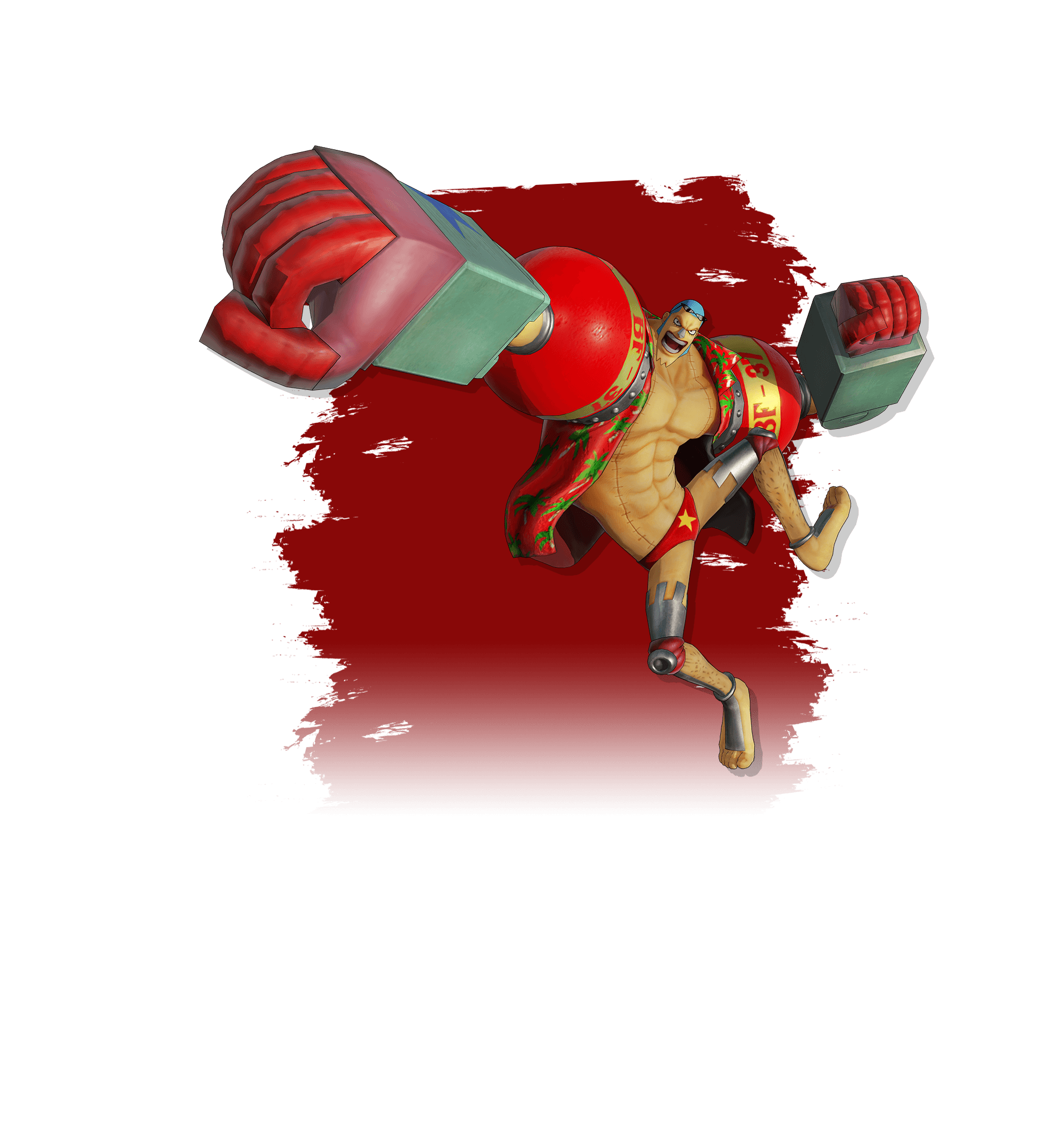 FRANKY
FRANKY[New World]Action type:Power
A super shipwright with a cyborg body!
Disciple to Tom, the legendary shipwright of Water Seven, Franky is the man who built the Straw Hats their new vessel, the Thousand Sunny. His dream is to craft the perfect boat and sail it to the end of the sea. He joined the Straw Hats in order to see just how far the Thousand Sunny would go. As the resident shipwright, Franky handles steering, repairs, and ship modifications. He also excels in developing weapons of all sizes. After receiving a grave injury in an accident, he learned to modify his own body. As such, this cyborg's body is riddled with different gadgets and weapons beyond human understanding.
Action
Action type:Power
Franky fights using the heavy artillery installed in his body, usually at long range. He ends each attack with a silly performance that may backfire.
PLAYABLE
DLC