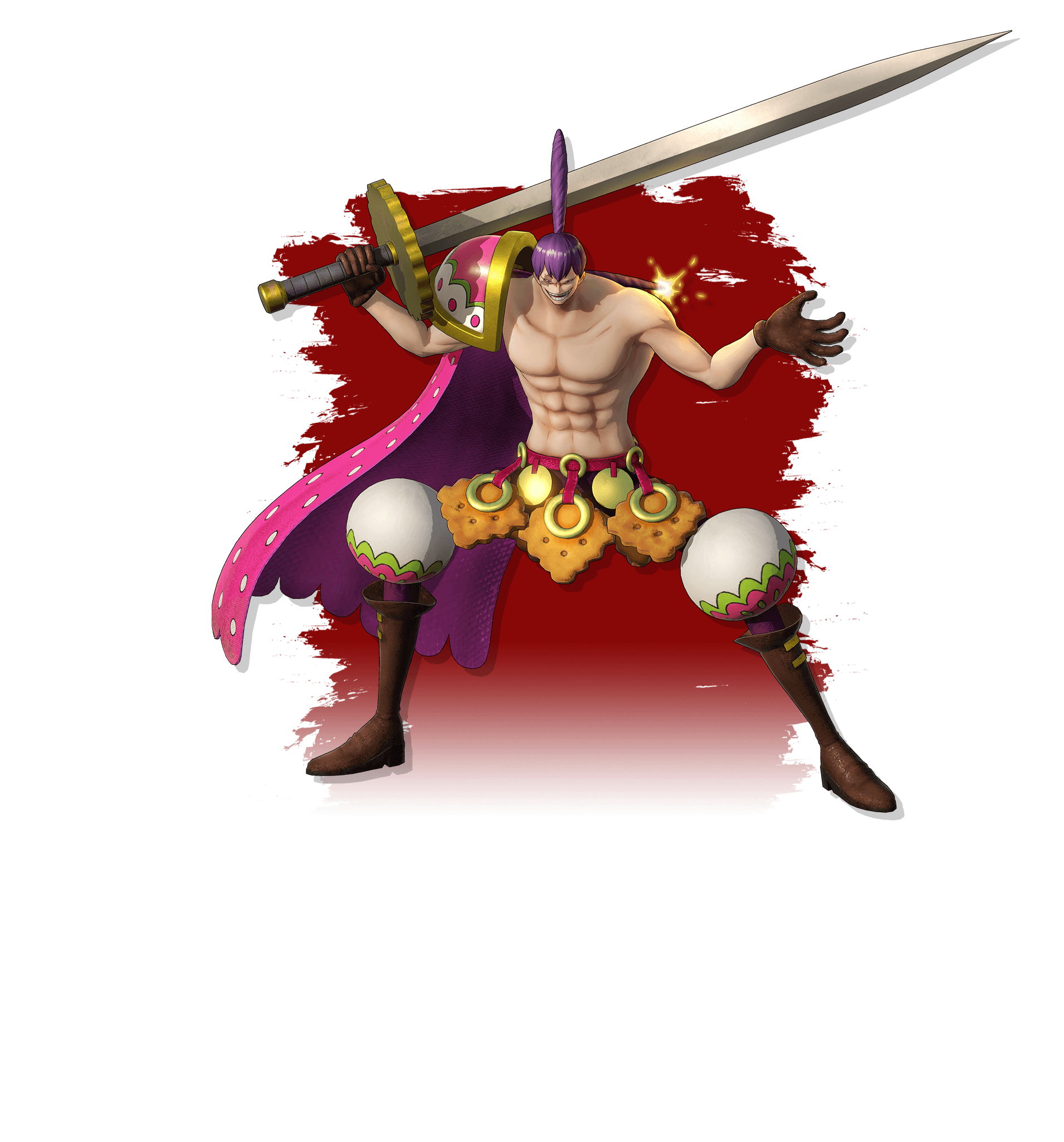 CHARLOTTE CRACKER
CHARLOTTE CRACKERAction type:Speed
Cracker is the 10th son of the Charlotte Family. He serves as one of the Big Mom Pirates' Three Sweet Commanders, as well as Totto Land's Minister of Biscuits. With the powers of the Bis-Bis Fruit, he can create limitless amounts of biscuits to be controlled at will. To avoid getting hurt, he generally wears a suit of biscuit armor at all times.
Action
Action type:Speed
Cracker is a cunning fighter who summons various biscuit creations with a clap of his hands.
With his powerful Biscuit Soldiers and graceful sword skills, he wreaks havoc on his foes.
PLAYABLE
DLC