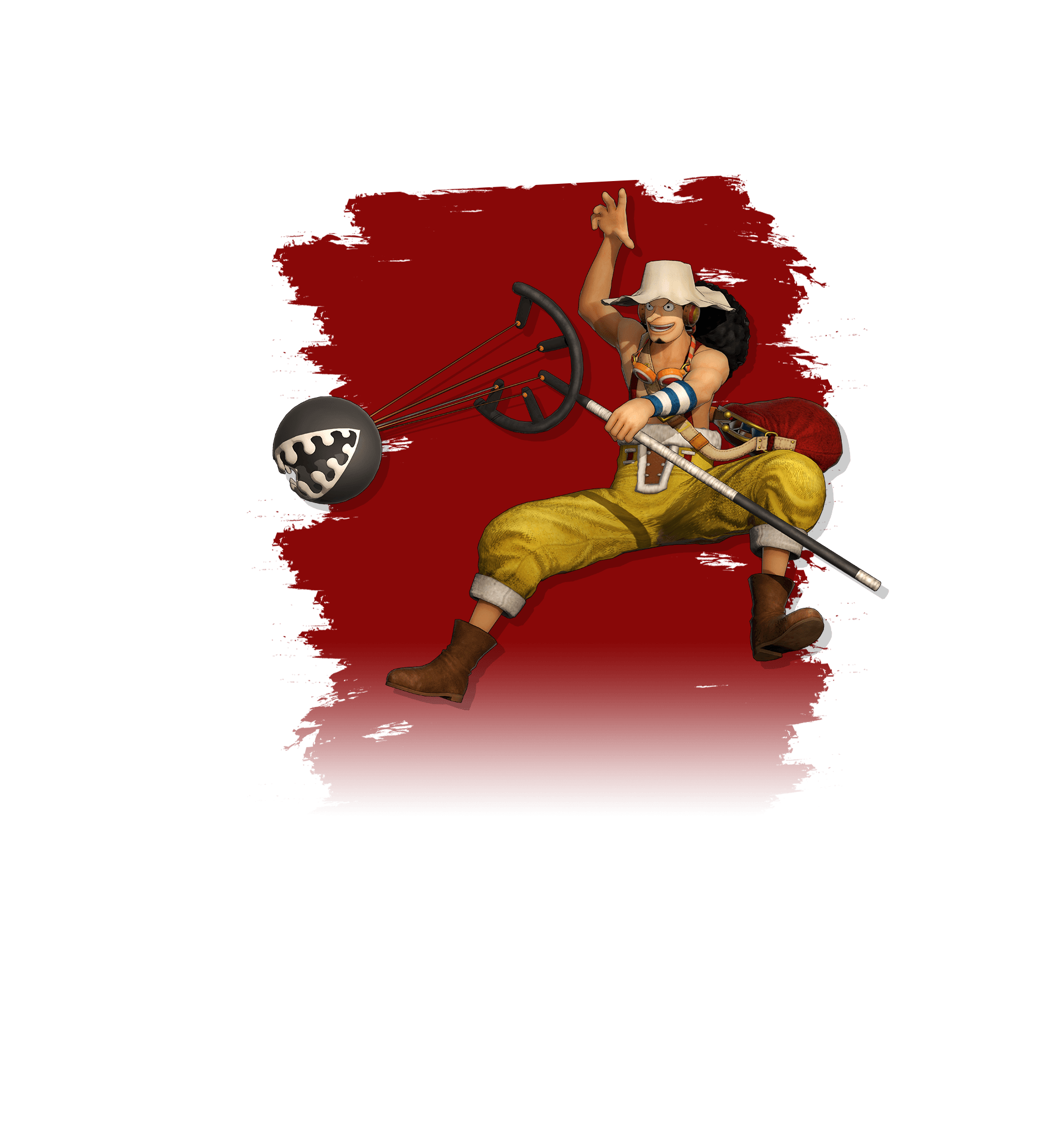 USOPP
USOPP[New World]Action type:Technique
The sniper who yearns to be a warrior of the sea!
Usopp longs to be a brave warrior of the sea like his father Yasopp, the sniper of the Red Hair Pirates. Having inherited Yasopp's sharpshooting talent, he serves the same role for the Straw Hats. Versed in lying and bluffing, he's prone to boasting, but this can help him in a fight. Deft of hand, Usopp is talented in crafting new tools and weapons. He was in charge of ship repairs until Franky joined.
Usopp has a pessimistic, cowardly personality. Dangerous adventures and powerful foes often get the better of him, but he summons all his courage to stand up once more and continue on the path of a true warrior of the sea!
Action
Action type:Technique
Now that he has Pop Greens, Usopp has a new wealth of attacks that utilize plants. He can fire fertilizer onto seedlings in strategic areas, resulting in an ultra-powerful attack as the plants expand to full size!
PLAYABLE
DLC