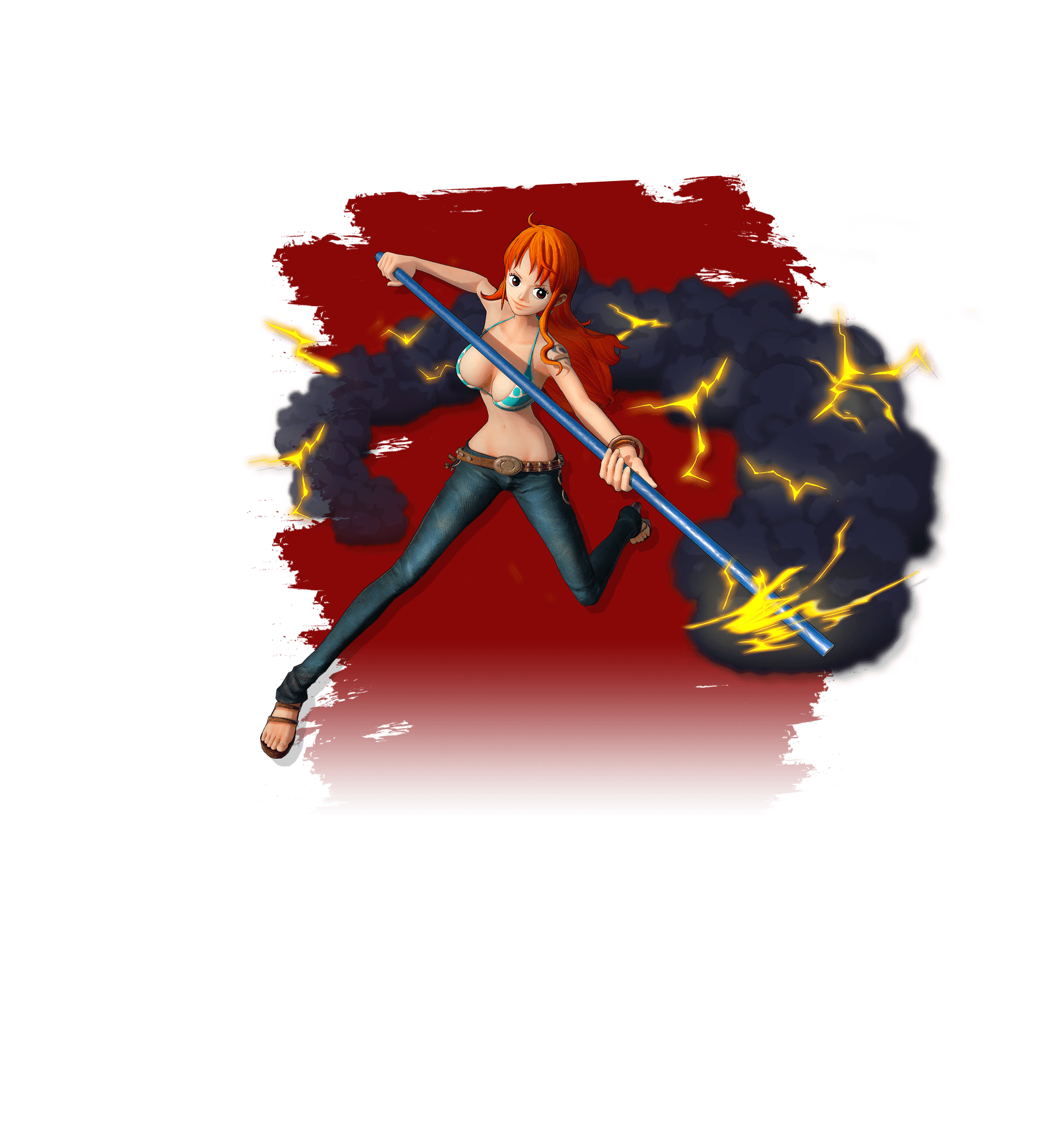 NAMI
NAMI[New World]Action type:Technique
The genius navigator who can predict any weather!
Nami uses her vast knowledge of navigation and natural talent for reading the weather in order to steer the ship. The crew couldn't have gotten to where they are today without her! From an early age, Nami excelled in making nautical charts. Her dream was to create a map of the entire world. She came to hate pirates after a certain crew took over her hometown, but after Luffy saved her, she joined the Straw Hats.
Nami is arguably the most level-headed of the crew. Not only does she set the ship's course, she's the team mom who looks after the others. She's also very strict with money, and anyone who overspends in her presence will soon regret it.
Action
Action type:Technique
Nami can wipe out entire groups by engulfing them in clouds and dropping lightning bolts on them! Her close-range staff attacks are a bit on the weak side, but with careful cloud placement, she's easily on par with the other fighters.
PLAYABLE
DLC