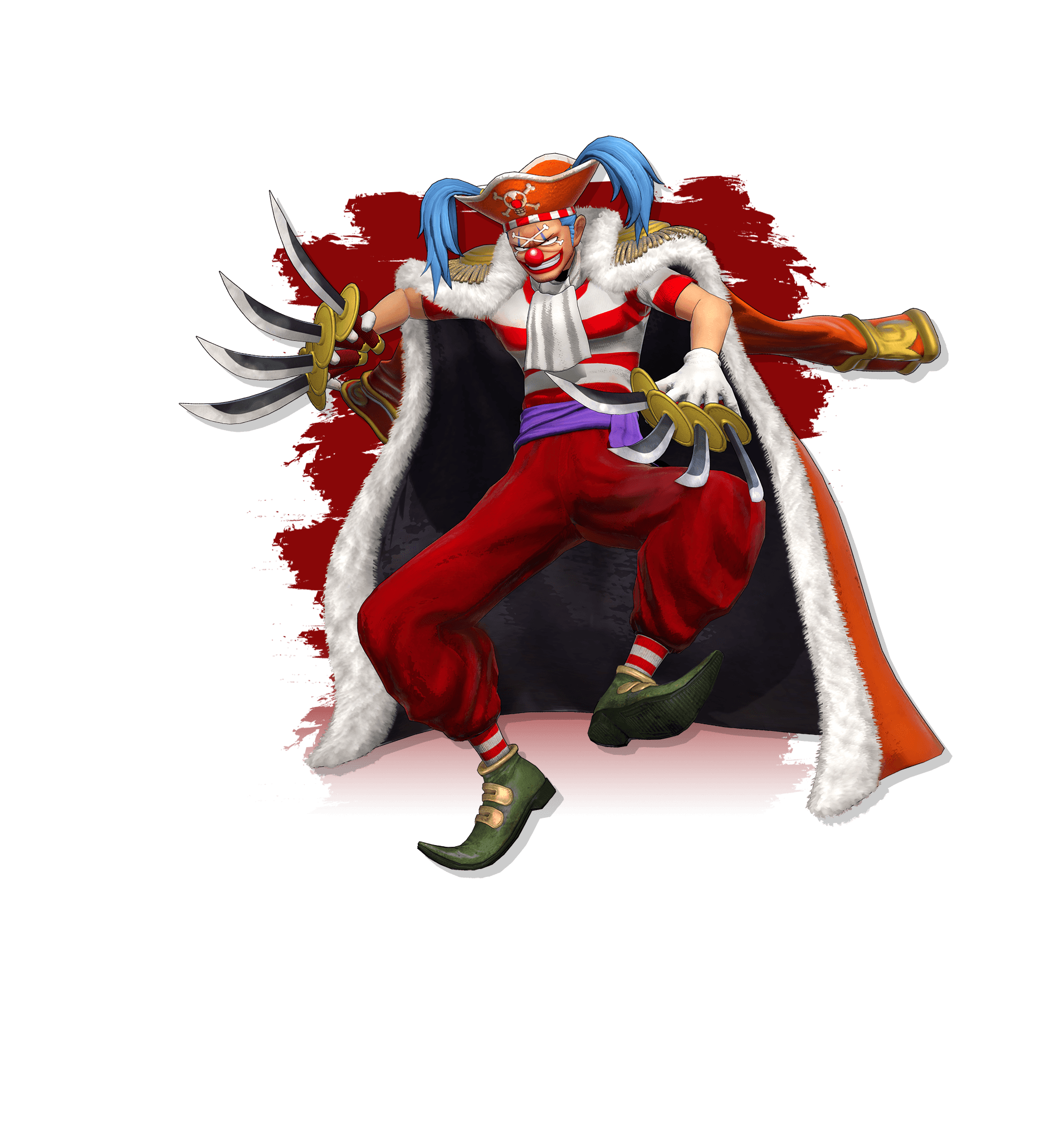 BUGGY
BUGGYAction type:Technique
One of the Seven Warlords of the Sea, also known as "The Genius Jester", he leads an organization offering pirates for hire. When he was an apprentice pirate, he crewed the ship of Roger, the King of the Pirates, along with Shanks. When that history came out, after his escape from Impel Down, he used his cunning to expand his influence, quickly growing his legend into that of a mighty pirate. He is very sensitive about his nose.
Action
Action type:Technique
Buggy uses the power of the Chop-Chop Fruit to split off his hands as he moves around. He can use and airborne with his split-off hands to attack enemies, followed up with a series of and Chop-Chop Buzzsaw.
PLAYABLE
DLC