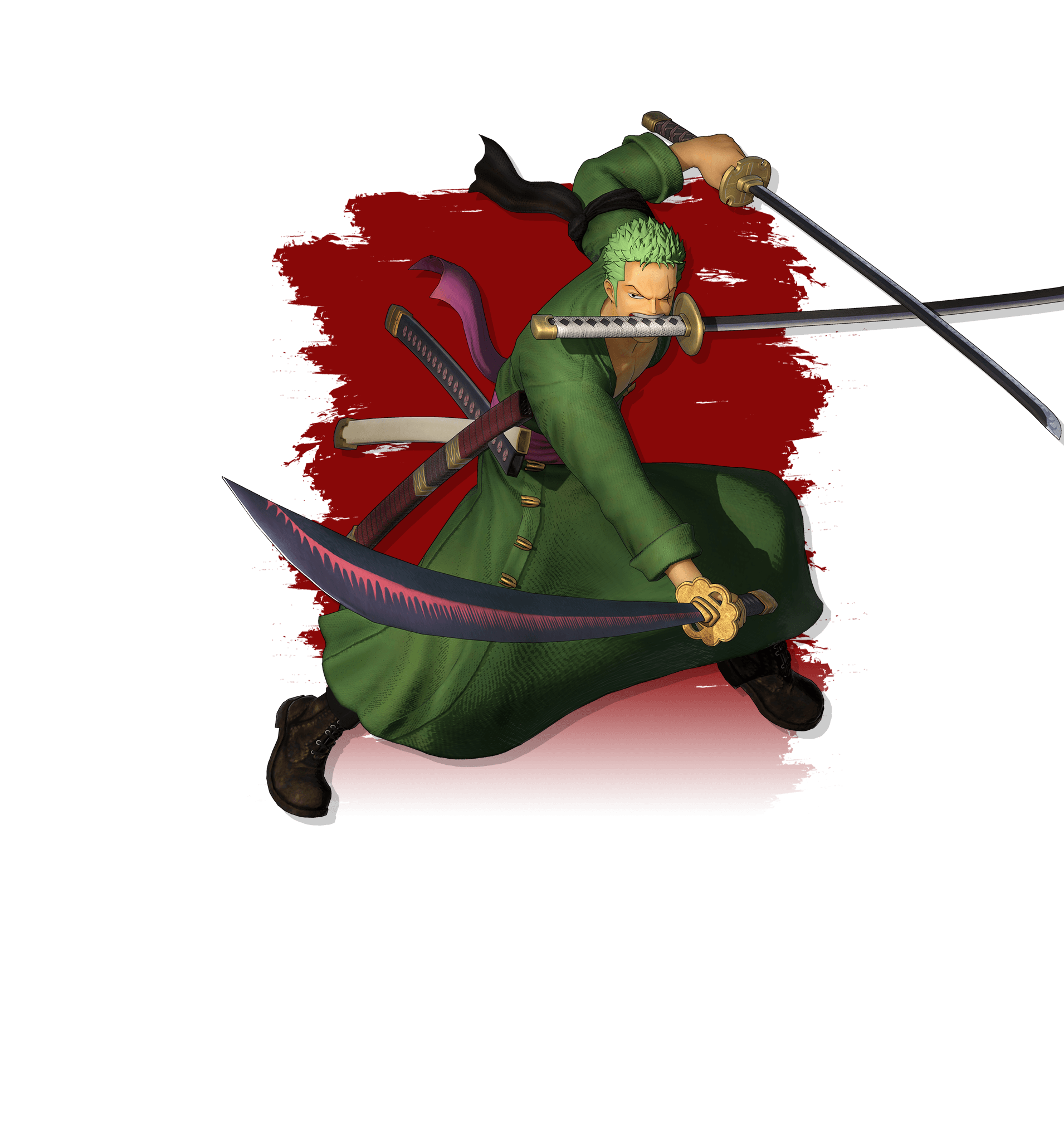 RORONOA ZORO
RORONOA ZORO[New World]Action type:Power
He'll do anything to be the world's greatest swordsman!
Zoro is the first member of the Straw Hat Pirates and Luffy's most trusted swordsman.
When he was young, he learned sword skills alongside his friend and rival, Kuina. Sadly, she died in a tragic accident. Now Zoro works hard to keep his promise to her by becoming the world's greatest swordsman. To that end, he is endlessly dedicated to his training. He prefers a challenge and will gladly risk his life fighting the strongest possible opponent.
Loyal with a heart of gold, Zoro is a pillar of support who would do anything for his trusted friends. While he supports Captain Luffy from the sidelines, if push comes to shove, he's not afraid to show some tough love.
Action
Action type:Power
This more powerful Three-Sword Style now incorporates more jump attacks, effective against long-range enemies. He can also use Asura outside of Special Moves for a powerful area of effect attack.
PLAYABLE
DLC