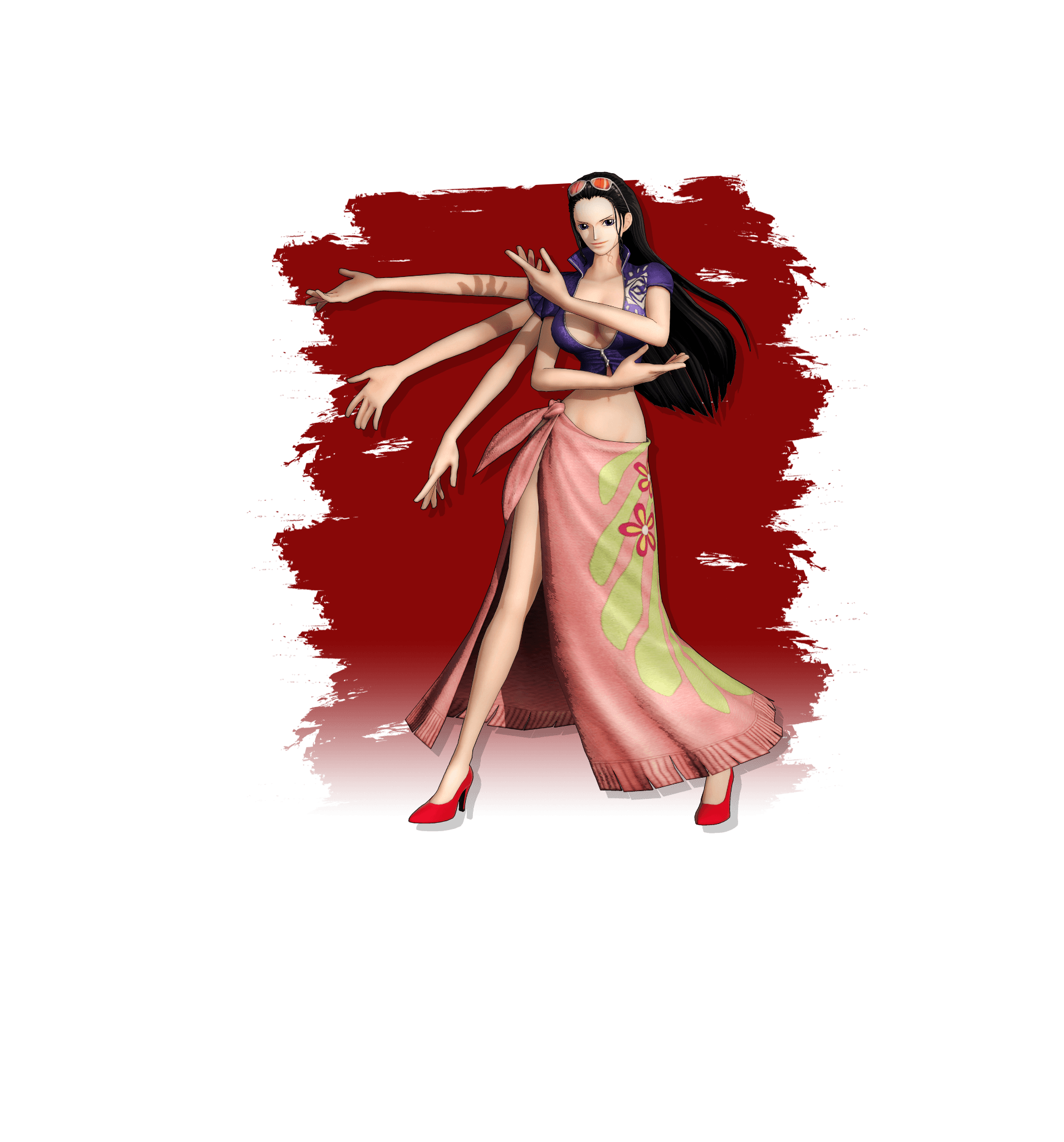 NICO ROBIN
NICO ROBIN[New World]Action type:Technique
The archaeologist who seeks to uncover the truth of the past!
Born and raised in Ohara, the land of archaeology, Robin is a gifted scholar who earned her degree at a young age. Her dream is to read the Rio Poneglyph and learn the world's true history.
Robin is the sole survivor of Ohara, destroyed by the government. The World Government labeled her the Demon of Ohara and tried to bring her in because she can read the forbidden ancient texts. In order to survive, Robin worked with many seedy organizations, none of whom she trusted...until the Straw Hat Pirates won her over and she decided to help them. As she journeys with the rest of Luffy's Crew, she continues to seek the lost truth of the past!
Action
Action type:Technique
Robin's strength lies in her ability to grow limbs anywhere, resulting in a wide attack range.
She can pummel her enemies with a flurry of multi-hit attacks.
PLAYABLE
DLC