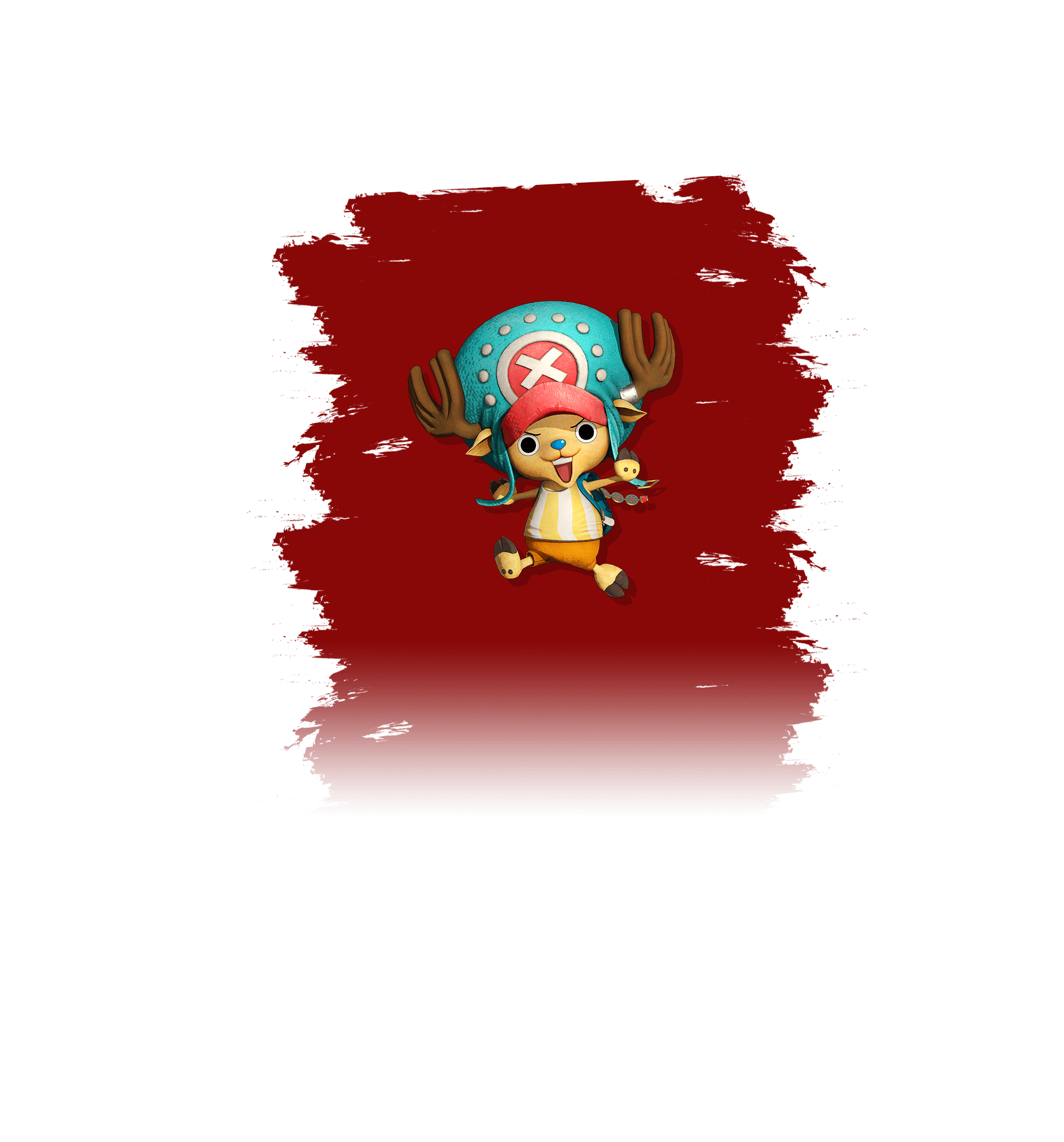 TONYTONY.CHOPPER
TONYTONY.CHOPPER[New World]Action type:Technique
The blue-nosed reindeer who seeks a panacea!
Chopper is a blue-nosed reindeer who gained human intelligence after eating a certain Devil Fruit. He was treated as a monster until Dr. Hililuk took him in. When the doctor passed away, Chopper decided he would work as a doctor himself. His dream is to become a "cure-all" doctor who can treat any sickness.
With his vast knowledge and expertise, he's an excellent ship doctor, but in combat he uses the power of his Devil Fruit so he can protect everyone like the man he is!
As expected of a former reindeer, he has a keen sense of smell and can talk to other animals.
Action
Action type:Technique
Chopper has a varied fighting style that makes use of kung fu, horn attacks, and an array of different forms.
His attacks aren't that powerful, but he can inflict the Scope status effect for major damage.
PLAYABLE
DLC