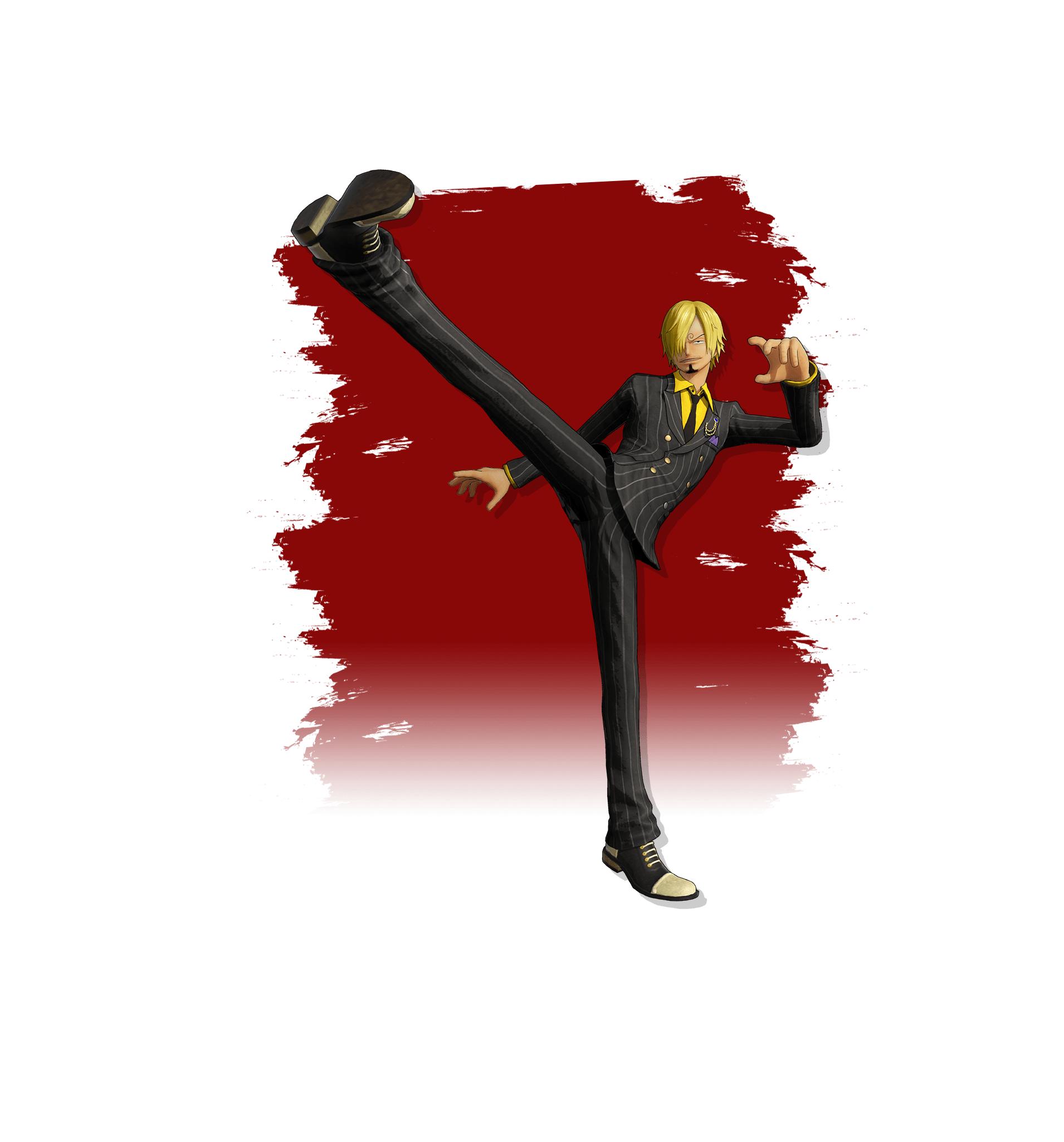 SANJI
SANJI[New World]Action type:Sky
The chef with a mastery of kick-based combat!
Formerly the assistant chef at the ocean-going Restaurant Baratie, Sanji has a foul mouth, but his cooking is first-rate. He dreams of finding the All Blue, a legendary ocean that contains seafood ingredients from all over the world.
As the resident chef, Sanji can cook everything from large feasts for big eaters like Luffy to more intricate dishes for the female crew members. He loves to learn about obscure ingredients and dishes, then master them to hone his skills. He's also a talented fighter using the kick-based combat he learned from his mentor, Red-Leg Zeff.
While Sanji is merciless against men, he has a deep weakness for women. His quick thinking and ingenuity has saved the crew countless times.
Action
Action type:Sky
While Sanji excels in mid-air combat, he's also an expert in high-speed close-range fighting.
His airborne combos are exceptionally powerful, but have highly specific uses, requiring careful strategy.
With no long-range attacks, his reach is limited, and any battle with large groups or sniper-type opponents will give him a hard time. He can pull in multiple enemies with ground combos, then knock them sky-high for major airborne damage - this is his most effective strategy.
Along with Full-Force Burst, he can shift to Sky Walk to boost his power.
PLAYABLE
DLC