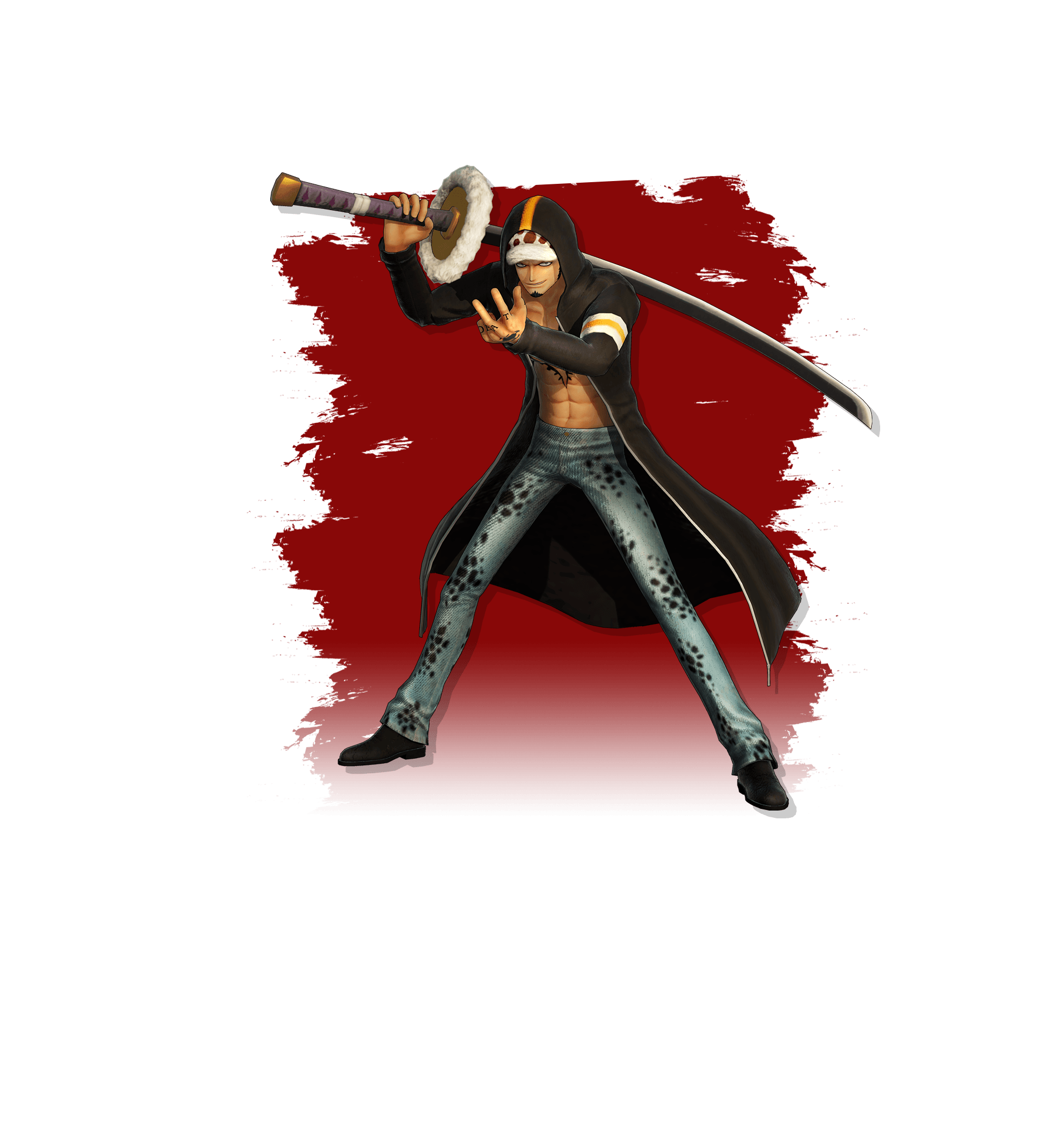 TRAFALGAR.LAW
TRAFALGAR.LAWAction type:Technique
Captain of the Heart Pirates, a doctor. Also known as the "Surgeon of Death." A power user who ate the Op-Op Fruit, he can create a spherical space inside which he can then move objects or parts of bodies around, and even reattach them differently. He can also just swap people's minds around.
Action
Action type:Technique
Law can use the ROOM skill he gained from the Op-Op fruit to dish out area attacks reaching even enemies who are well away!
PLAYABLE
DLC