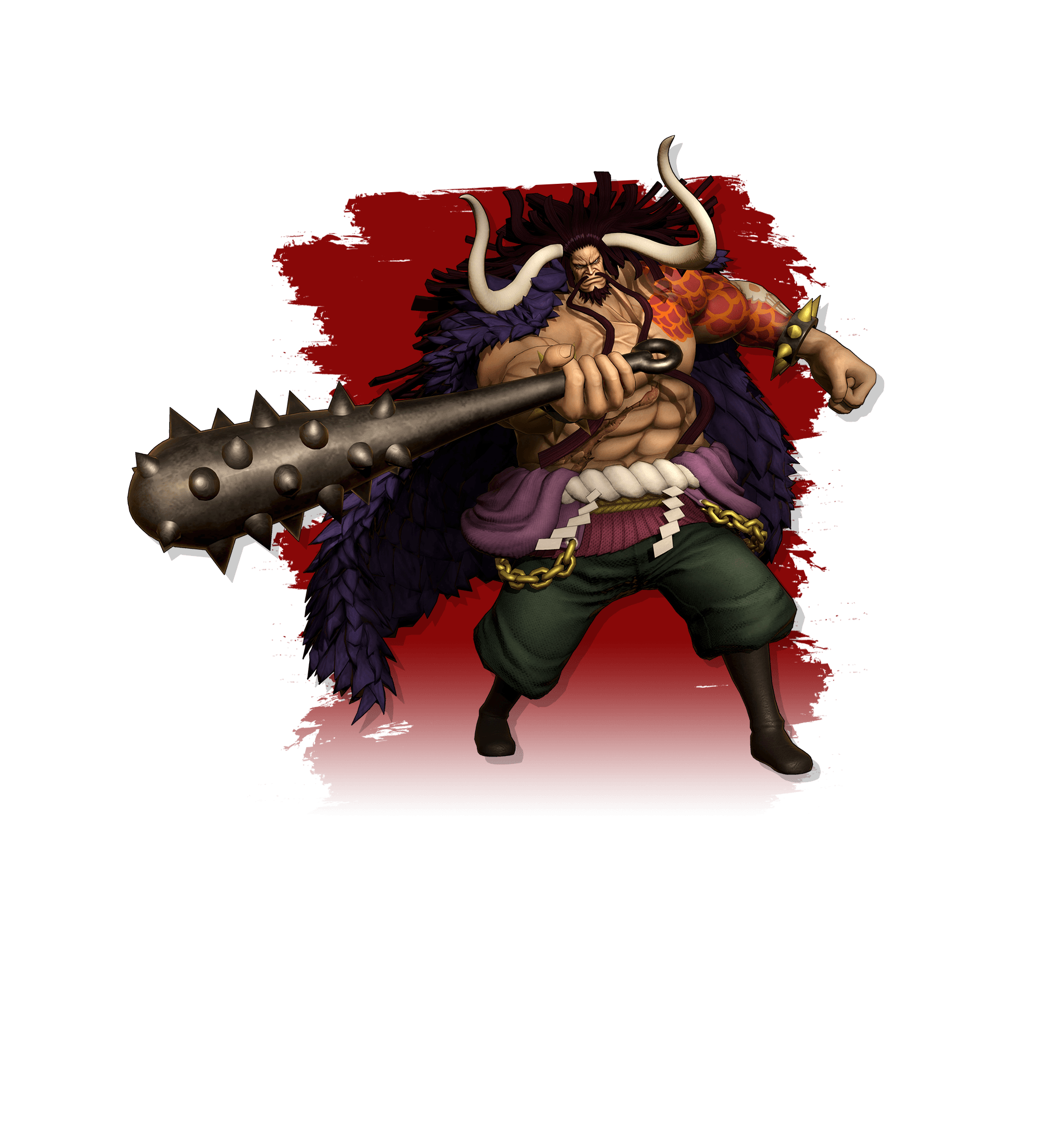 KAIDO
KAIDOAction type:Power
Governor of the Animal Kingdom Pirates. One of the Four Emperors reigning over the New World. Commonly known as the "Kaido, The King of the Beasts". He besieged Wano Country and now controls it. A pirate with a very hard body, known as the strongest creature on land, sea, and air. He wants to start the "world's greatest war" to break up the world, which he sees as boring. Drinks a lot, and when drunk spends time laughing, or crying.
Action
Action type:Power
Unleash a variety of powerful attacks with ice, flames and lightning elements.
Fireballs and thunders will remain effective for a certain period of time after an attack, and ice blocks that remain in the field can freeze the surrounding which will give endless damages to the enemies.
PLAYABLE
DLC