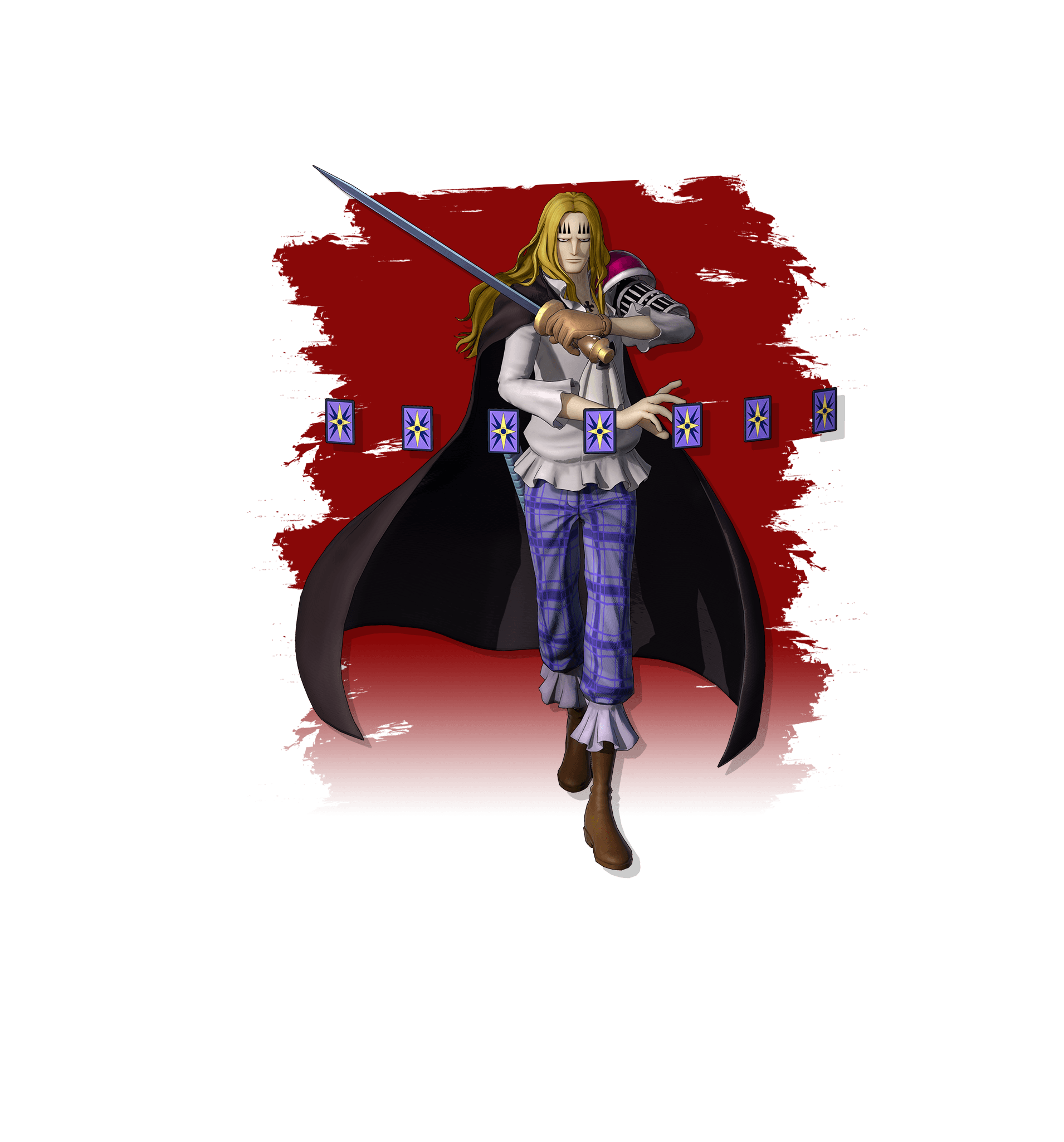 BASIL HAWKINS
BASIL HAWKINSAction type:Technique
Captain of the Hawkins Pirates. Commonly known as "Magician Basil Hawkins". His devil fruit is the Straw-Straw Fruit and he has the ability to take damage through the use of a puppet prepared from within his body or even to transform himself into a giant straw puppet. He places great importance on fortune telling and acts according to the tarot card results. Always calm, but can be short tempered; he also hates jokes.
Action
Action type:Technique
Hawkins wields the power of the Straw-Straw Fruit. He can use his straw sword and nail attacks to bring his enemies very bad luck.
PLAYABLE
DLC