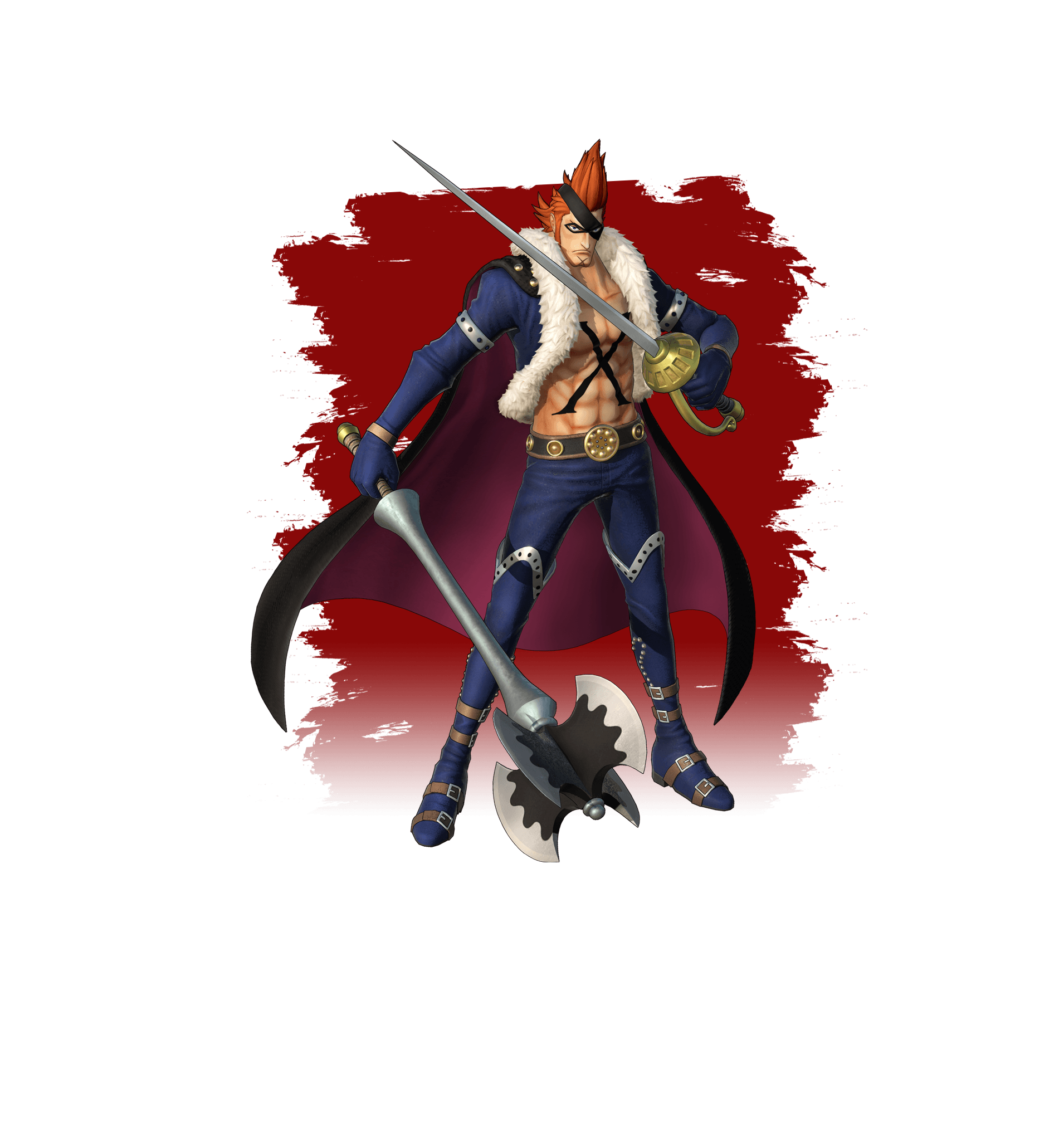 X.DRAKE
X.DrakeAction type:Speed
"Red Flag" X Drake is the captain of the Drake Pirates. Formerly a Marine, he has since become a pirate. With the power of the Dragon-Dragon Fruit, a rare Ancient Zoan-type Devil Fruit, he can transform into an allosaurus.
Action
Action type:Speed
Drake is a dual weapon fighter with strength and speed in equal measure.
He can Form Change into an Allosaurus and wipe out all the enemies in the area!
PLAYABLE
DLC