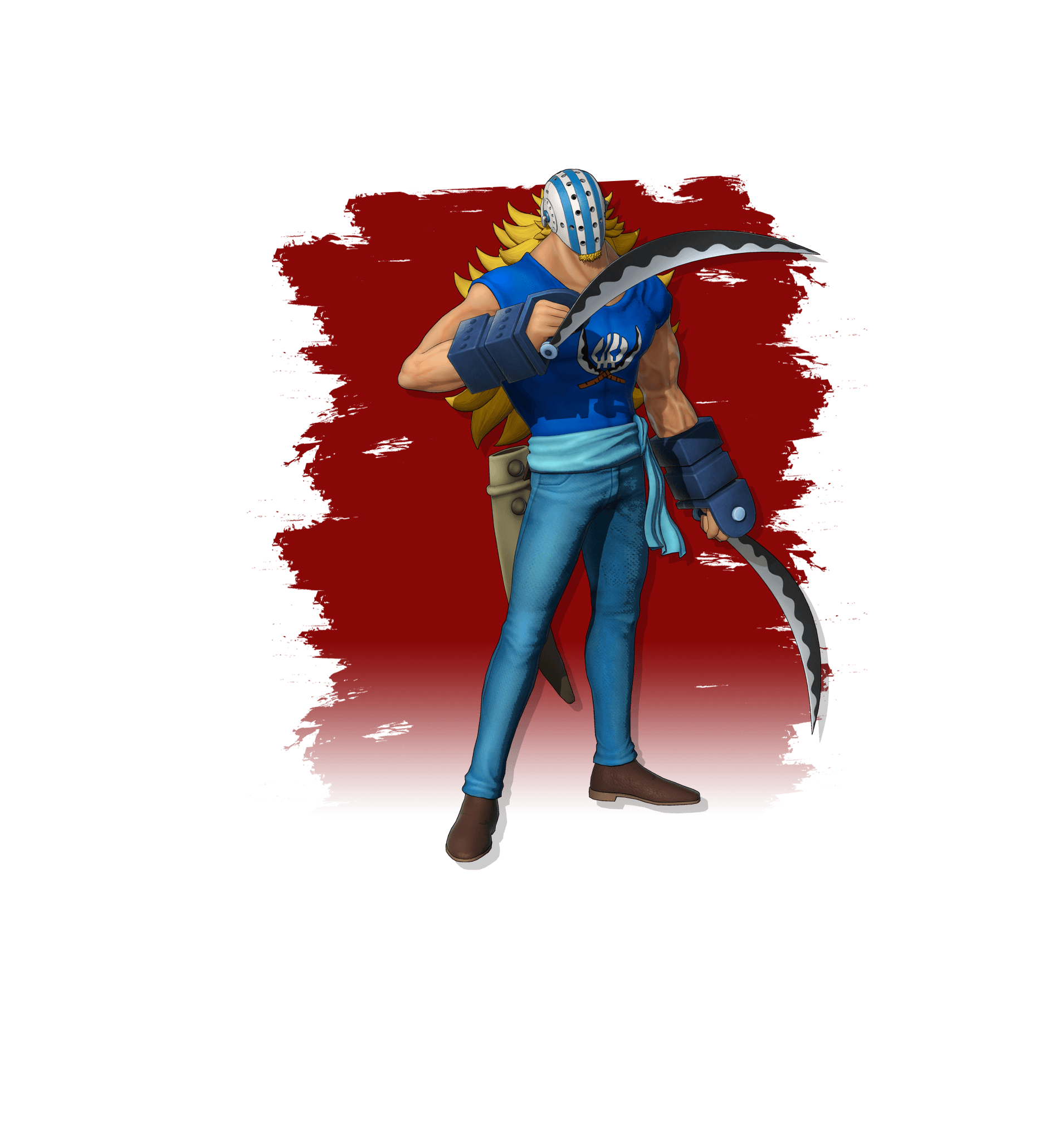 KILLER
KILLERAction type:Speed
Also known as the Murder Machine, Killer is a member of the Kid Pirates and, though he's not a captain in his own right, he is listed as one of the Eleven Supernovas from the Worst Generation. While his fighting style is focused on martial arts, he also makes use of hand scythes. Though a title like "the Murder Machine" may make him sound ruthless, he's actually the voice of reason that keeps Kid's impulsive nature in check.
Action
Action type:Speed
With a scythe in each hand, Killer has a high-speed, acrobatic fighting style that allows for a variety of different attacks.
During his Full-Force Burst, he spins his weapons rapidly, boosting his range of attack.
PLAYABLE
DLC