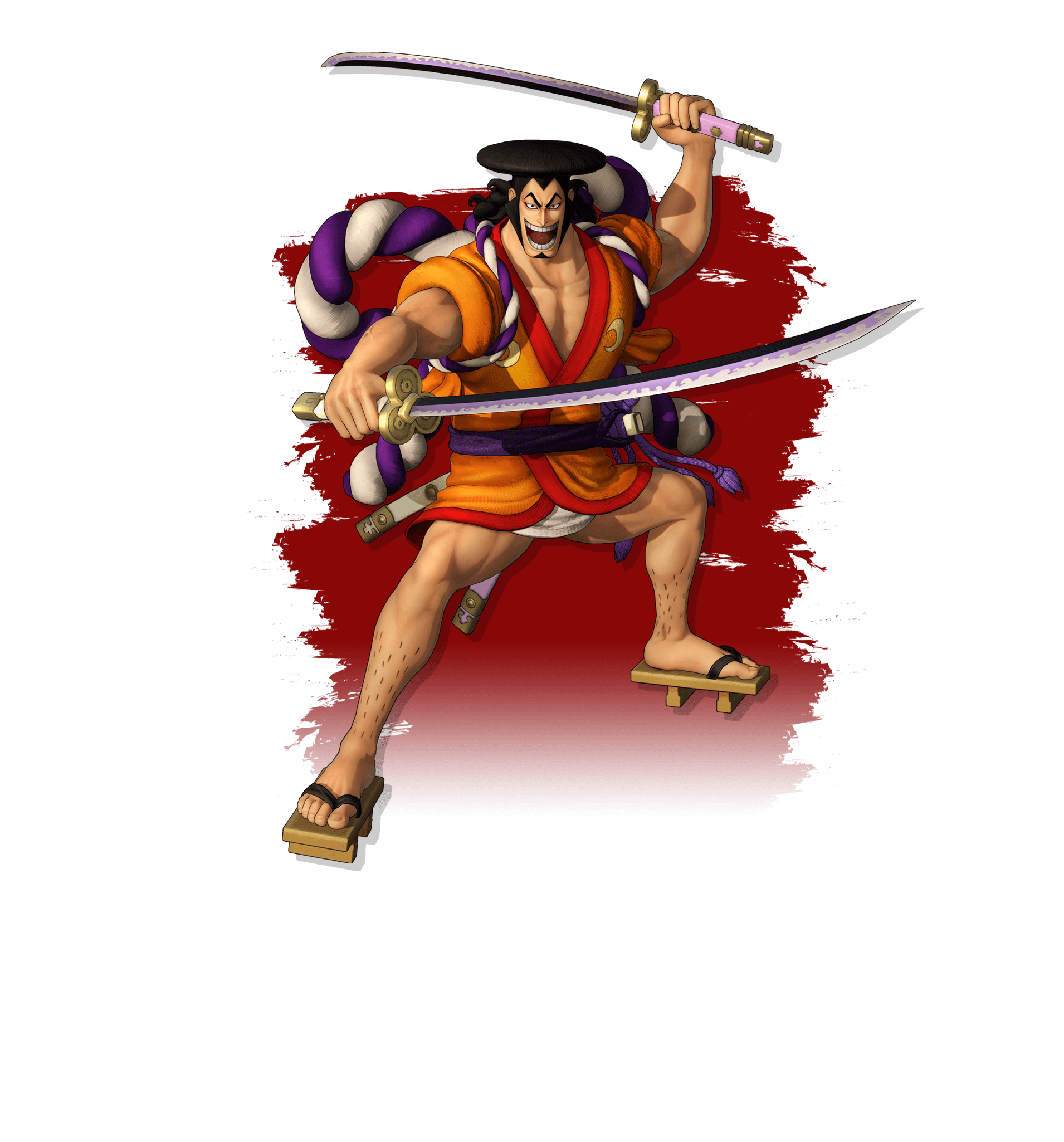 KOZUKI ODEN
KOZUKI ODENAction type:Power
Oden was the Great Daimyo of the Kuri region in Wano Country; for a brief time, he also served as a member of Whitebeard's Pirates and later Roger's Pirates. With a free-wheeling spirit, he was loved by his people. Ultimately, he was executed by the Animal Kingdom Pirates. Catchphrase: "It's too cramped!"
Action
Action type:Power
Oden is a samurai known for his speedy Two-Sword Style.
Using his "Ryuo," he can unleash incredibly powerful area of effect attacks that can overwhelm foes in any situation!
PLAYABLE
DLC