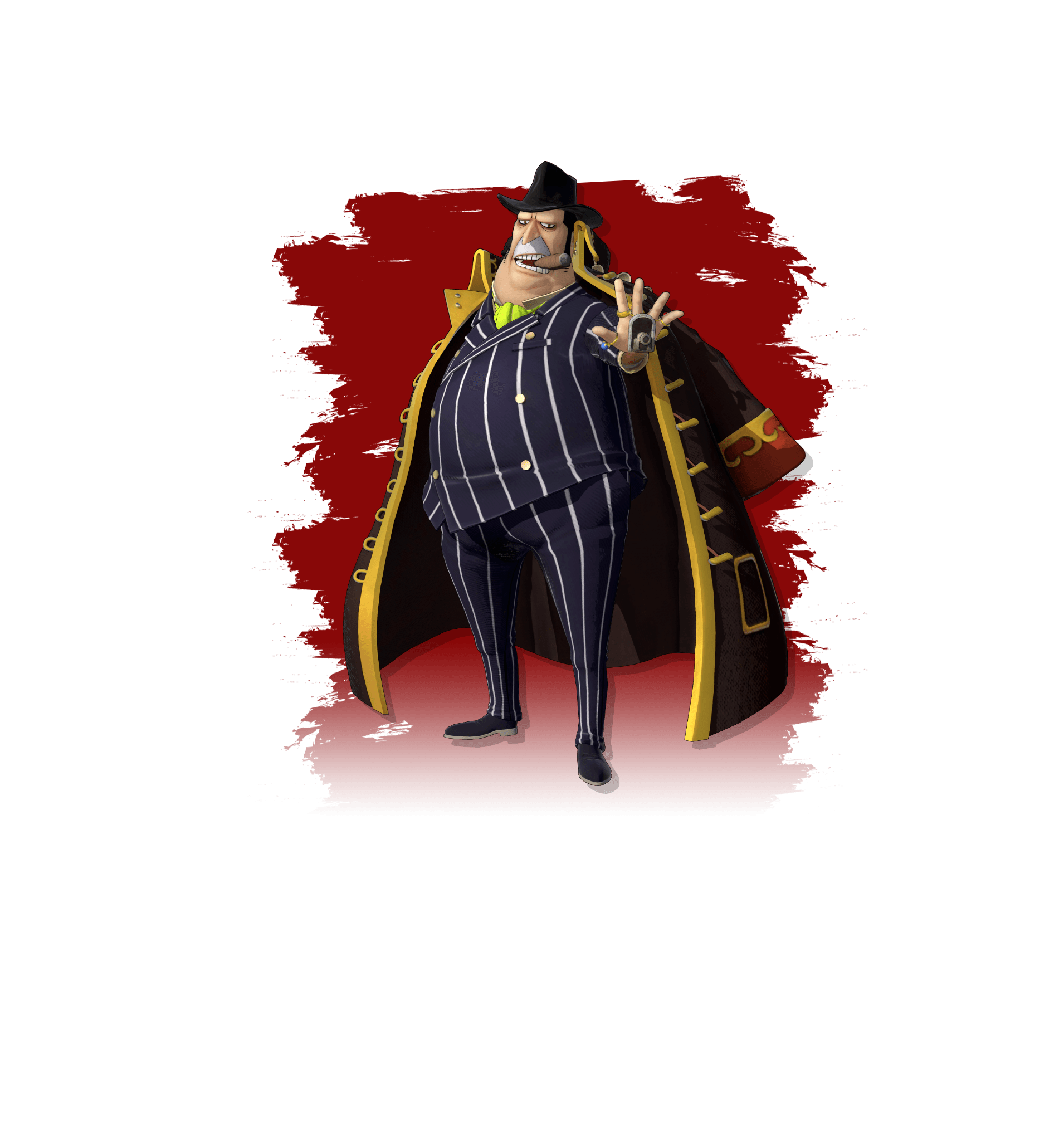 CAPONE.BEGE
CAPONE.BEGEAction type:Technique
The Godfather of the Firetank Pirates, AKA Capone "Gang" Bege. He joined the Big Mom Pirates and earned the title of Rook. His devil fruit, Castle-Castle Fruit, allows him to turn his body into a castle. Although he is ruthless with his enemies, he takes care of his friends, and will never send away a subordinate who shows him affection. This makes him popular with his underlings. He has a son with Big Mom's daughter.
Action
Action type:Technique
Bege wields the power of the Castle-Castle Fruit to transform into a Castle-Man. Using his charge attack, Bege can call his subordinates from within his castle-body to attack the enemy. He is best used to assemble a large number of subordinates to bombard the enemy.
PLAYABLE
DLC