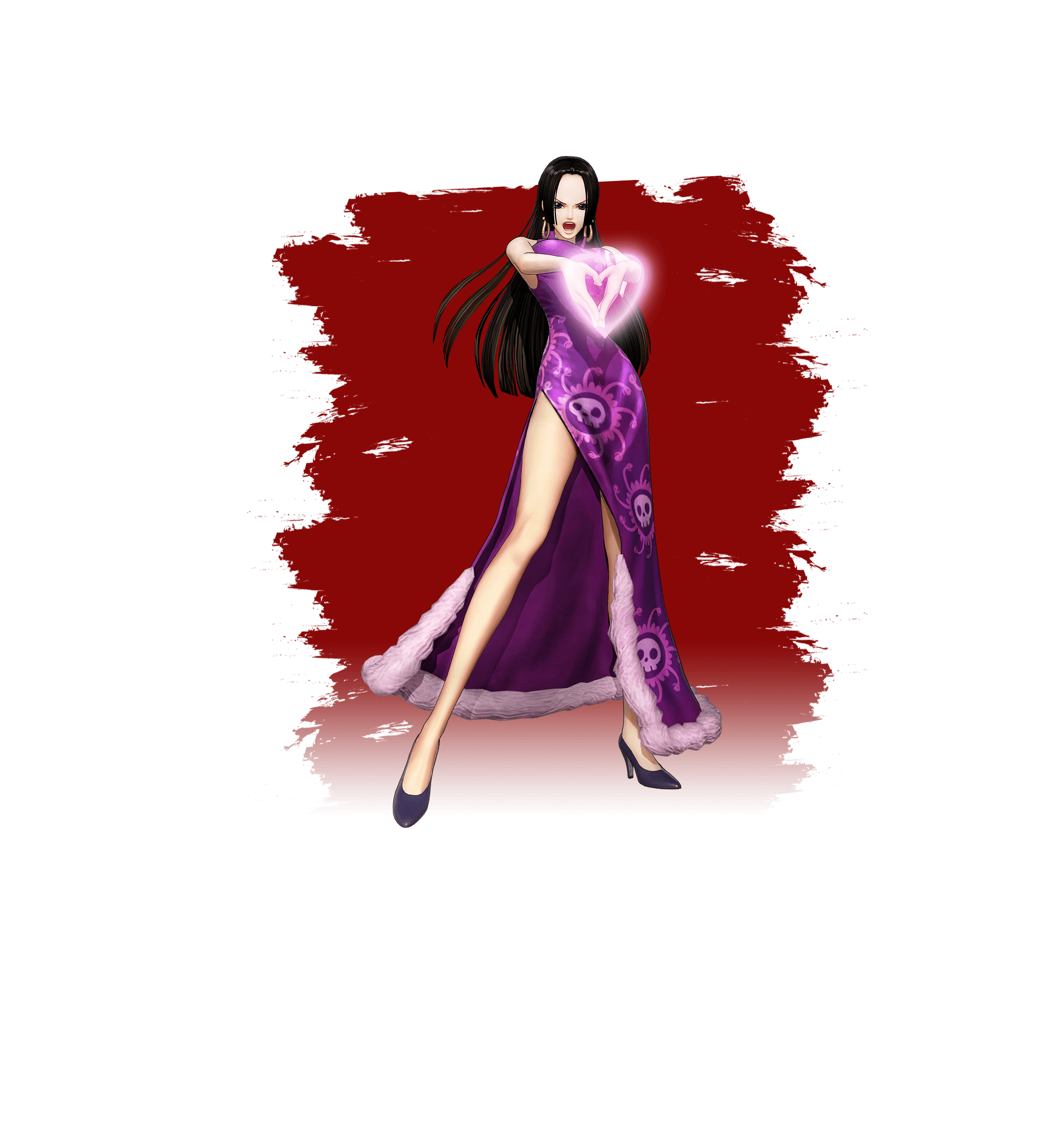 BOA.HANCOCK
BOA.HANCOCKAction type:Technique
One of the Seven Warlords of the Sea. Empress of "the Island of Women," Amazon Lily, and captain of the Kuja Pirates AKA the "Pirate Empress". A woman of indescribable beauty, she always looks down on and acts superior to others. She ate the Love-Love Fruit, and can turn those with impure hearts into stone. Having fallen for the wild and unpredictable Luffy, she uses her position as one of the Warlords to help him in various ways.
Action
Action type:Technique
Boa can perform long-range attacks using her Heart techniques, and short-range kick attacks, meaning distance doesn't matter to her!
Her unique skill is the ability to smash enemies she has petrified, dealing nasty levels of damage!
PLAYABLE
DLC