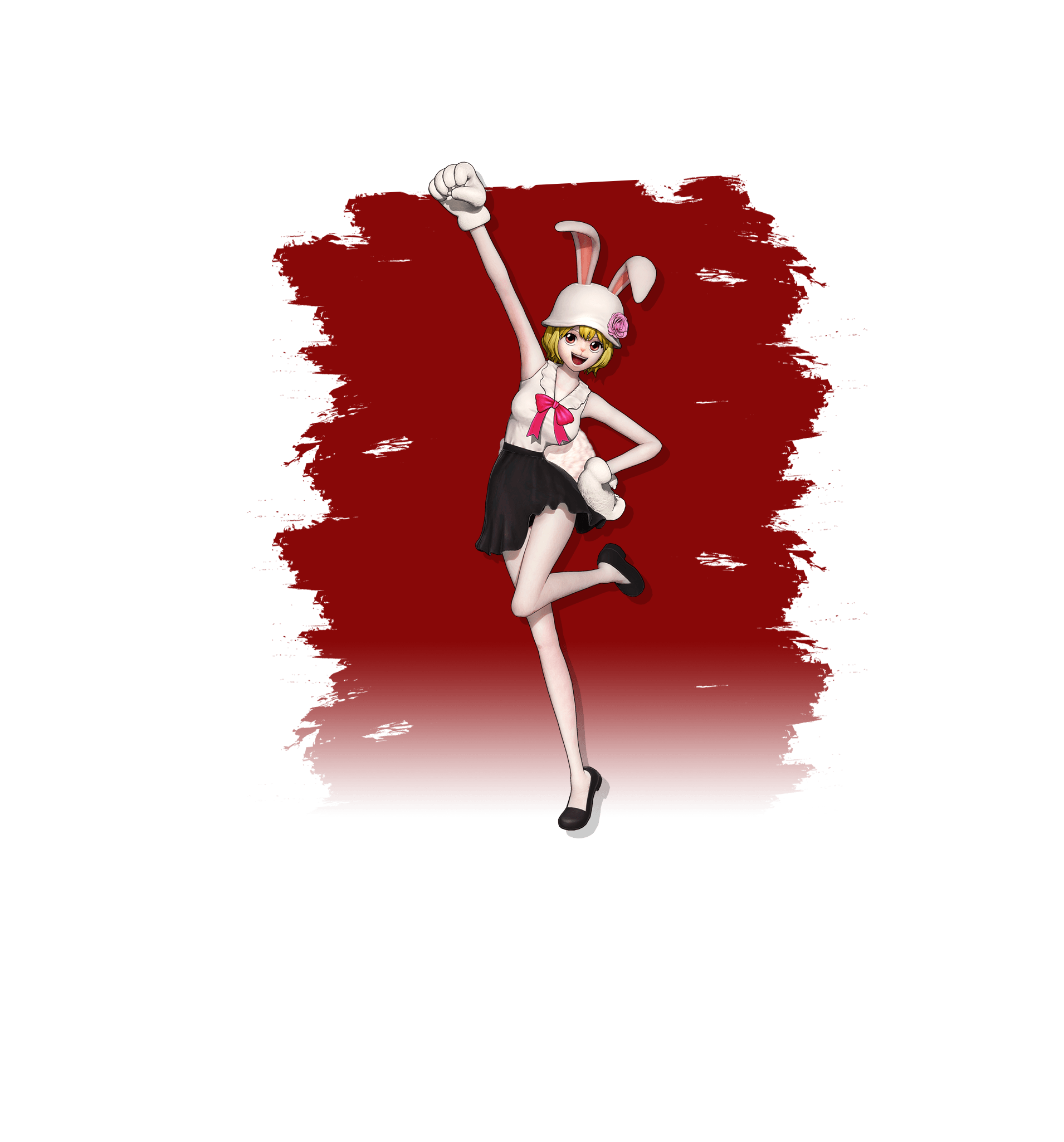 CARROT
CARROTAction type:Speed
A member of the Inuarashi Musketeer Squad, from the Battlebeast Tribe found on the New World island of Zou. One of the rabbit minks. Along with the two kings of the Mokomo Dukedom, she is in charge of the Kingsbird. One of the strongest of the Minks, mainly thanks to her excellent jumping ability and visual acuity. Take away her favorite carrot and she'll attack you, pat her head and she'll regain her senses. She can be a bit bitey.
Action
Action type:Speed
Carrot is a wild hunter type who uses her amazing jump abilities to get anywhere she wants! She follows up every attack with an impassioned, dramatic pose.
Electro enables her to shock her opponents and paralyze them, rendering them unable to fight back.
As her close-combat skills leave her open to counterattacks, it's best to electrocute the enemy first before attacking. Electrocute, attack, jump away, rinse and repeat.
Her most lethal move is her Sulong transformation, which increases her power dramatically.
PLAYABLE
DLC