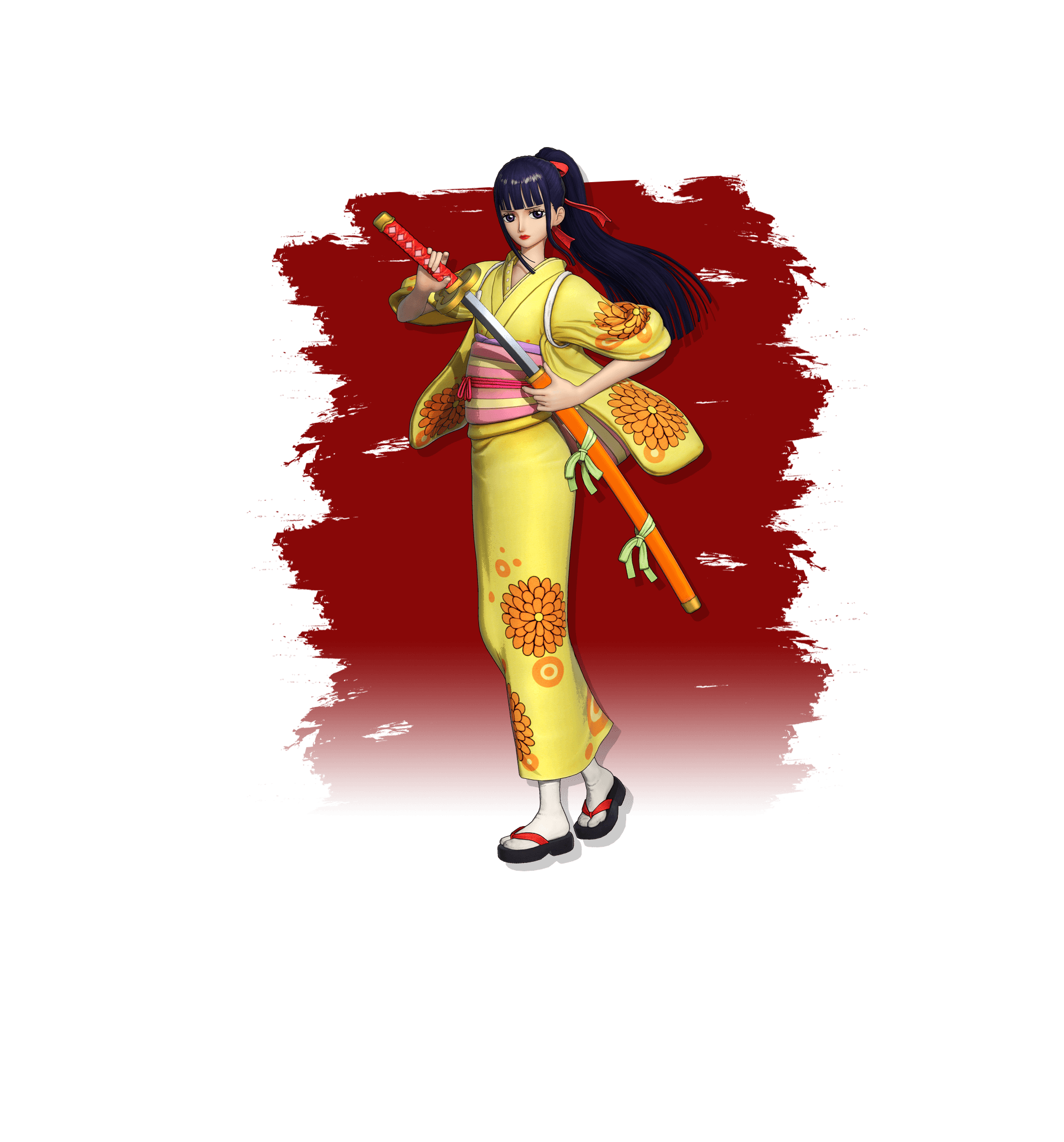 OKIKU
OKIKUAction type:Speed
O-Kiku is the poster girl for a tea house in Okobore Town, in the Kuri region of Wano Country. She is a self-styled samurai trained in the art of the sword. Sumo champion Urashima became enraged with her after she not only spurned his advances but cut off his topknot; fortunately, Luffy was there to save the day.
Action
Action type:Speed
Kikunojo is adept at attacks that freeze enemies.
She adopts an "iai" stance after her charge attacks, boosting the attack power of her next strike!
PLAYABLE
DLC